skip
ACCESS THE LATEST NEWS AND EXCLUSIVE FEATURES
Already registered? LOGIN.
About Us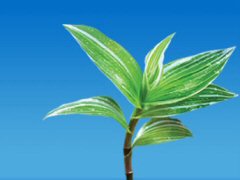 About Biofuels, Bioproducts & Biorefining (Biofpr)
In partnership with the Society of Chemical Industry, John Wiley and Sons Ltd. has recently launched the first issue of the new peer-reviewed journal - Biofuels, Bioproducts & Biorefining (Biofpr) - and this supporting web portal www.biofpr.com. Through this combination, we believe that Biofpr will be the definitive source of information on sustainable products, fuels and energy and so keep you updated with all the latest advances in this field.
As well as containing peer-reviewed content from the journal, www.biofpr.com is being continually developed to provide a blend of additional content and features for the worldwide biofuels, bioproducts and biorefining community, including:
A searchable database of patent intelligence.
Latest news from around the globe.
In-depth feature articles and editorials.
Conference listings and a links directory.
Interactive community features such as article tagging and commenting on website content.
We welcome any feedback you may have on the development of www.biofpr.com; contact addresses are listed below.

About Society of Chemical Industry (SCI)
SCI is a unique international forum where science meets business on independent, impartial ground. Anyone can join and current Members include consumers, business people, environmentalists, industrialists, farmers, and researchers.
The Society offers a chance to share information between sectors as diverse as food and agriculture, pharmaceuticals, biotechnology, materials, chemicals, environmental science and safety.
As well as organizing educational events, SCI awards a number of prestigious honours and scholarships each year, publishes peer-reviewed journals, and provides Members with news from their sectors in the respected twice-monthly magazine, Chemistry & Industry.

About John Wiley and Sons Ltd.
Founded in 1807, John Wiley & Sons has been a valued source of information and understanding for 200 years, helping people around the world meet their needs and fulfill their aspirations. The core businesses include scientific, technical, and medical journals; encyclopedias, books, and online products and services; professional and consumer books and subscription services; and educational materials for undergraduate and graduate students and lifelong learners.
Wiley's global headquarters are located in Hoboken, New Jersey with operations in the US, Europe, Asia, Canada, and Australia.
The Company's Website is www.wiley.com.
Wiley is listed on the New York Stock Exchange under JWa and JWb.

Contact Us
Executive Editor: Dr. Sonia Ojo
If you have an idea for an article for the journal, please contact Sonia directly at biofpr@wiley.com
Web Enquiries
If you are having trouble accessing the website or have any comments about the portal, please contact us at info@biofpr.com
Press Enquires: press@biofpr.com
Email address for sending press releases to be considered for publication on biofpr.com.
Content and Business Development: Dr James Weeks
Get in touch with James at James Weeks to discuss ideas for content or business collaboration.
Sales and Advertising: Stephen Parkes (UK) and Daniel Nicholas (US)
Contact Stephen or Daniel at Stephen Parkes for more information on advertising and sales opportunities.